Hi I am Riverheart248!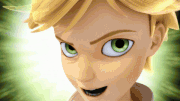 I'm Riverheart248, but you can refer to me as just Dancape or Daniel. I'm one of the admins on this wiki, I'll try my best to be active here everyday as possible and occasionally I'll applying HQ screenshots to the episode galleries and from there to characters and objects galleries. I would like to help edit this wiki as much as I can just for you guys, so if you have any questions about anything feel free to message me or let my teammates know and we'll help out in any way we can.
Look at this LEGO set I am working on. It is meant to be the 
Tom & Sabine Boulangerie Patisserie
. It comes with
Marinette
, Tom, Sabine,
Alya
and
Tikki
.
Current Avatar: Galactic Princess - PINY Institute of New York
Former Avatars:
Adrien Agreste - Miraculous: Tales of Ladybug & Cat Noir
George II - Horrible Histories
Jacques - PINY Institute of New York
Cat Noir - Miraculous: Tales of Ladybug & Cat Noir
Sandboy - Miraculous: Tales of Ladybug & Cat Noir

Galactic Prince
-
PINY Institute of New York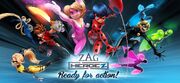 Check out these other awesome wikis I'm also on. Most of these are Zagtoon-related: