| | |
| --- | --- |
| | This page lists designs and outfits for Sabine Cheng. Both final and conceptual designs are presented here. |
Final designs
Sabine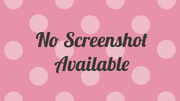 Sabine is short, having black hair with blue highlights and gray eyes.

She wears a white Cheongsam with a red, black, and gold plant design. She also wears periwinkle pants and black and white dress shoes. She wears a silver band on her ring finger.
First appearance: "The Bubbler"
Winter outfit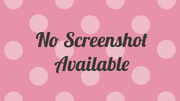 Over her regular clothes, Sabine wears a fuschia tang coat suit that includes a mandarin collar with black lining. The coat has a white and black plant design. In addition, she wears red and black earmuffs.
First appearance: "Santa Claws"
Angelic minion
As an angelic minion, Sabine's attire stays the same except it is turned pure white. However, she also wears a white face mask that has 2 golden stripes, covering her entire face, including her eyelids. She also wears a 3 pair of white wings: one at the front and two at the back. Tha main wing at the front has 6 feathers on each side. Each feather is mainly white and has a gold outline and a gold stripe on the center back. The bridge outline that connects the two wings is also gold, too.
First appearance: "Befana"
Sabine bears similarities to her normal design with some differences. Her hair is violet, and while she wears her traditional Cheongsam, the black and gold plant design is only on lower portion, along with the edges being dark brown. She also wears purple pants.
First appearance: "Repetition"
Final design accessories
Anniversary flower
Sabine wears a flower on the right side of her hair that bares similarity to the pink plumeria.
First appearance: "Timebreaker"
v

•

e

Character designs
Other characters
Teenagers
Children
Adults
Animals
Community content is available under
CC-BY-SA
unless otherwise noted.